Du är vilsen på en okänd planet.  Dina forskarkollegor har antingen dött eller håller på att bli galna, och du inser snabbt att du måste hitta ett sätt att komma därifrån. Med hjälp av ett verktyg som skapar kloner av dig själv tar du dig förbi de olika hinder som kommer i din väg. Så ser scenariot ut i plattformsspelet The Swapper, som 2013 släpptes till PC av indieutvecklaren Facepalm Games. Det är ett klurigt problemlösarspel med en story och ett djup som kan få dig att börja ifrågasätta vem du egentligen är.
Utvecklare: Facepalm games
Utgivningsår: 2013 till PC
Plattform:  Windows, Mac OS X, Linux, Playstation 3, Playstation 4, Playstation Vita, Wii U, Xbox One
Genre: Pusselplattformsspel, Metroidvania
Läge: En spelare
The Swapper utspelar sig i en framtid där Jordens resurser har tagit slut. Människan har byggt rymdstationer på avlägsna planeter i universum för att utvinna nya resurser. På en av dessa planeter har besättningen på rymdstationen Theseus hittat konstiga stenformationer som uppvisar hög elektrokemisk aktivitet och kommunicerar till människorna med telepati. Forskarna använder vad de kan av stenarnas elektrokemikalier för att skapa ett verktyg som de kallar "The Swapper". Verktyget används i spelet för att skapa kloner av spelaren och genom att byta plats med klonerna tar du dig fram genom de olika miljöerna.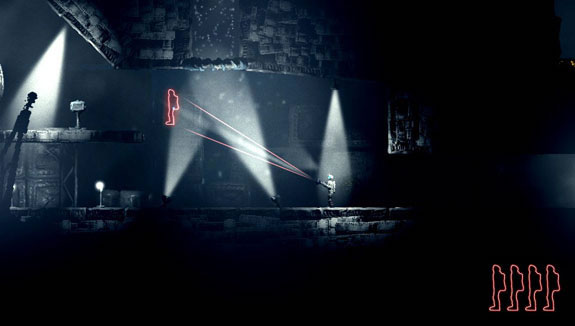 På din väg genom stationen lyckas du få tag i det här verktyget som du måste använda för att ta dig igenom olika pussel som gradvis blir klurigare och klurigare. Utmaningen ligger då i att på olika sätt försöka ta sig runt problemen med kreativt användande av klonerna. Till en början kan det se omöjligt ut men med lite envishet och finurlighet hittar man vägen, vilket ger en intellektuell tillfredsställelse som får dig att känna dig som Sherlock Holmes.
Utbytet av klonerna är även en fyndig hänvisning till ett tankeexperiment kallat Thesuesskeppet. Det är ett skepp bestående av träplankor. Om du byter ut alla plankor i skeppet mot nya plankor av samma mått, är det då fortfarande samma skepp? Det centrala här är frågan om identitet. Om du skapar en klon av dig själv hoppar ditt medvetande då över till klonen eller är den bara en spegelbild av dig? I spelet görs det tydligt vilken klon som har ditt medvetande genom att de andra klonerna är transparenta, men det går att leka med tanken för den som vill.
Under resans gång har du kontakt med en av de överlevande i besättningen via komradio, och får följa hennes utveckling efter ohälsosamt användande av kloningsverktyget. Detta ger spelet ytterligare en psykologisk aspekt, precis som de telepatiska stenarnas budskap som du stöter på med jämna mellanrum. De är nämligen del av ett stort kollektivt intellekt som kan ställas mot vårt individualistiska tankesätt, vilket blir tydligt när de kontinuerligt ifrågasätter vårt beteende.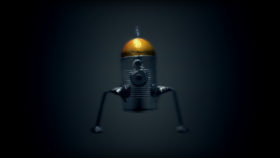 Allt detta får du uppleva i ett mystiskt universum skapat med hjälp av lermodeller och vardagsföremål. Du lär dock inte märka av detta bortsett från några enstaka fall och bara om du tittar noga. Den stilrena grafiken är nämligen väldigt snygg och är stämningsfullt ljussatt. Den ambienta musiken flyter naturligt i bakgrunden och bidrar till en avslappnande stämning. Tillsammans ger det en lite melankolisk, men samtidigt spännande upplevelse, som avslutas snyggt med en moralisk cliffhanger.