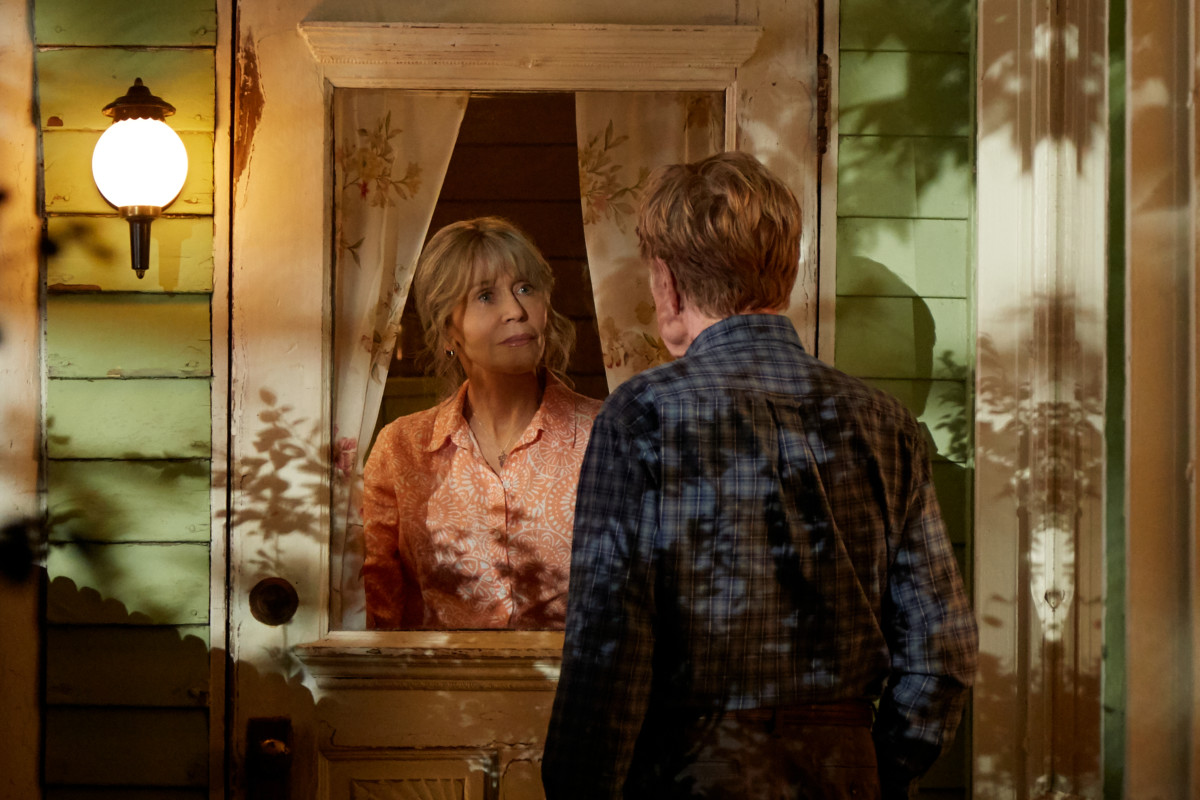 On September 29th, a few weeks after its premiere at the Venice Film Festival, Netflix released original feature Our Souls at Night on the streaming platform. Based on the 2015 novel by Kent Haruf, the film stars screen veterans Jane Fonda and Robert Redford as octogenarian neighbors in the sleepy, fictional town of Holt, Colorado.
Director: Ritesh Batra
Writers: Scott Neustadter, Michael H. Weber
Cast: Jane Fonda, Robert Redford, Judy Greer, Matthias Schoenaerts, Iain Armitage
Release date: 29 September 2017
Running time: 103 min
Country: USA
Addie Moore (Fonda), an elderly widow, crosses the street one evening to pay a visit to her longtime neighbor Louis (Redford). She makes an unorthodox suggestion: 'Would you be interested in coming to my house sometime to sleep with me?' Addie's isolation in her now empty family home makes her feel restless; the invitation isn't for sex, merely for talking – and sleeping. 'Nights are the worst, don't you think?' she concludes hopefully. Louis agrees to think about it.
The film's opening sequence is skillfully dressed down in order to give body to its underlying conflict: how does one navigate the burdens of a life lived whilst simultaensously finding the space for new adventures and meetings? 'See, we're both alone,' Addie pitches to Louis. 'We've been on our own for years and… I'm lonely, and I'm guessing you might be too.' Addie is in pursuit of a means to an end, an act of bravery that is rewarded, because of its emotional candor, with minimal narrative resistance. Louis, long-retired teacher and widower, agrees to participate in her experiment, and they maneuver, awkwardly at first, towards a position of connectedness.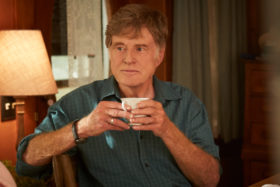 With recent films such as Our Souls at Night and To the Bone, Netflix is showing audiences the point of scaling down a narrative in order to focus on the intricacies of specific scenarios as opposed to grand narratives with a sweeping storyline. David Edelstein of The Vulture calls Our Souls at Night a 'nice little movie,' and it is a simple, feel-good story with remarkably modest concerns. What gives the film substance, however, is its examination of traditional family structures from a senior viewpoint, shedding light on a reality where elderly family members frequently occupy a tangential and fragile space within an often precarious framework. Addie and Louis's unconventional arrangement puts them back in charge of their lives and resists the notion of ageing as an inevitable process of stagnation and solitude.
Screenwriters Scott Neustadter and Michael H. Weber, the duo behind The Spectacular Now and The Fault in Our Stars, offer a conscientious exploration of this quietly blossoming dynamic. Following a careful expositional ethos, they allow Addie and Louie to get to know  each other slowly, during the increasingly frequent sleepovers. The viewer in turn gradually learns about the tentative threads that had the two of them hovering for years on the periphery of each other's awareness, with no logical platform for meeting in later life.
This is Redford and Fonda's fourth onscreen collaboration, and they bring to their characters hints of a familiarity that might be expected of small-town neighbors whose circuits have run parallel over the course of many decades. The film's general aesthetic may not exact particular depth or range from its cast, but Redford and Fonda deliver nuanced and convincing performances as out-of-practice, would-be lovers. Matthias Schoenaerts (Far from the Madding Crowd) and nine-year-old Iain Armitage (of the upcoming Big Bang Theory spinoff Young Sheldon) are equally brilliant as Addie's son and grandson.
It isn't always easy or possible to dissociate great actors from previous noteworthy roles – Redford's Sundance Kid comes to mind, as does Jane Fonda's classic performance as Jane Harper in Fun with Dick and Jane – and Our Souls at Night may have benefited from somewhat fuller access to Fonda's comedic ability. This is a minor qualm, however. Overall, it is a warm and enjoyable film that offers a sensitive discussion on the reality of relationships, romantic or otherwise, in later years.