A$AP Rocky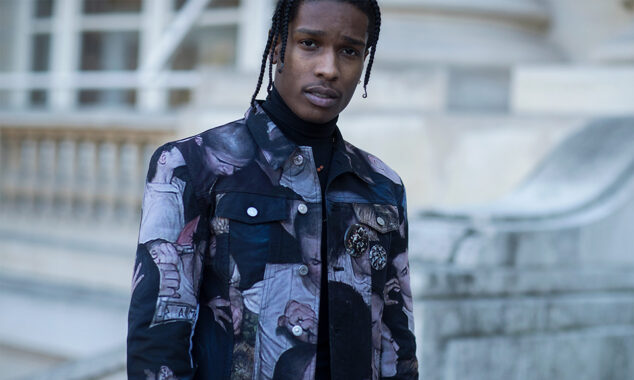 Den nu i Sverige kontroversielle rapparen A$AP Rocky blev för några veckor sedan tillåten att återvända hem till USA, efter att han och två från Rockys sida dömdes till villkorlig dom. Han säger: "This has been a very difficult and humbling experience. I want to thank to court for allowing me, Bladi and Thoto to return to our family and friends. Thanks again for all the love and support".
Jag fann hela denna incident intressant då jag kunde notera folks reaktioner på händelsen. Om man känt till A$AP Rocky innan incidenten så vet man att han är en artist som inte varit involverad i mycket drama, speciellt om man jämför med andra rappare. Det var synd att det var detta som gjorde honom synlig för många svenskar. Men det som jag tyckte var mest tråkigt av allt var konsekvenserna av att det var afghanska killar som muckade gräl. Kommentarerna om deras ras och kultur dök direkt upp i sociala medier. Inte förvånad, men finner alltid dessa kommentarer tråkiga att se. Ignoranta människor gillar att dra extrema slutsatser utifrån väldigt ytliga referensramar.
Det är högst sannolikt att A$AP Rocky fick en lättare dom tack vare Donald Trumps tweets till Stefan Löfven, som var väldigt genuina och hjärtfyllda.
Donald Trump; "Men jag kan säga att han har oerhört stöd från det afro-amerikanska community i detta land. Och när jag säger afro-amerikan kan jag säga ifrån ALLA i det här landet, eftersom att vi alla är EN". Oerhört inspirerande och det stämmer verkligen med Donalds handlingar, att vi alla är en av samma folk. Amerikaner.
Nu över till något lite roligare. A$AP Rocky släppte nyligen singeln Babushka Boi. Musikvideon är rätt sweet och jag ville därför dela den om man missat den. Personen bakom videon heter Nadia Lee Cohen och verkar ha spännande och udda idéer som jag är all for.