Ett religiöst uppvaknande. Det är den enda meningen med vilken jag skulle sammanfatta Music Has The Right To Children (1998). Det förklarar dock egentligen ingenting mer än att eder ateistiska skribent plötsligt börjat tro på gudavarelser.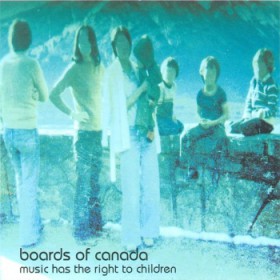 Detta är nämligen ingen vanlig skiva med refränger, verser och bryggor. Det är snarare ett ljudlandskap fyllt av atmosfäriska ljudmattor, spretiga rytmer och en del samplingar av modifierade röster som dyker upp emellanåt. Det vore för mig en omöjlighet att lyfta fram ett spår som representerar albumet. Allting sitter ihop även om flertalet av spåren står för sig själva. Det är en resa tillbaka till en svunnen barndom, en ljudhallucination bestående av dammiga synthar. Som ett forntida dokument över musikens innersta själ. Visst, det kan låta högtravande men jag kan inte förmå mig själv att hålla tillbaka min entusiasm över detta kompletta mästerverk. Jag blir helt lamslagen och förundrad varje gång jag lyssnar igenom detta alster.
Bröderna Marcus och Michael Sandison har sedan barndomen sysslat med musik i olika former men det var under namnet Boards of Canada som de började bli framgångsrika. Efter ett antal album som endast delats ut till vänner och bekanta släppte de albumet Twoism (1995), ursprungligen som en demo men senare som en fullfjädrad release. Det var inte förrän EP:n High Scores (1996) var färdig som allmänheten för första gången kunde ta del av duons musik; en skiva som innehåller sex spår, bland annat "Turquoise Hexagon Sun", som senare skulle vara med på Music Has The Right To Children.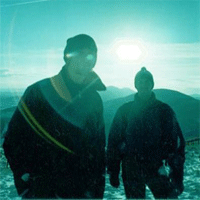 Syskonen Sandison har under hela sin karriär varit perfektionister och resultatet är en något tunn diskografi. Dock är det som bekant oftast kvalitet och inte kvantitet som räknas och de skapelser de pressat fram har sällan gjort lyssnaren besviken. Men det är med deras första fullängdare som de verkligen visar att musik även år 1998 kan produceras med originalitet och passion, utan att för den delen kännas pretentiös eller framtvingad.
Allmusic.com gav detta tidlösa album full pott, likaså den respektabla musiksajten Pitchfork. Jag är beredd att rätta in mig i deras led, för om musik föder barn av detta slag så har vi utan tvekan en generation av övermänniskor framöver.
Diskografi:
1995: Twoism (Demo)
1996: Hi Scores (EP)
1998: Aquarius (Singel)
1998: Music Has the Right to Children (Album)
2000: In a Beautiful Place Out in the Country (EP)
2002: Geogaddi (Album)
2005: The Campfire Headphase (Album)
2006: Trans Canada Highway (EP)