En av aspekt.nu:s medarbetare, som går under artistnamnet Leonard Hummer, släppte nyligen ett dubbelalbum bestående av 29 låtar fördelade över två timmar.
Första delen, med titeln And The Nuclear Soundwaves, är en resa utan avbrott genom progressiv techno. Den andra delen, som går under namnet Celebrations Of Solitude, är dock mer av ett expermentiellt verk, där både ambient och lite mer poppiga element får träda fram. Leonard Hummer har valt att distribuera albumet på egen hand och det finns tillgängligt via en mängd olika tjänster.
Det finns planer på att inom en snar framtid även släppa albumen på iTunes och Spotify.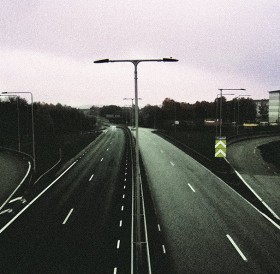 Detta är Leonard Hummers första fullängdsalbum, som varit i arbete under 6 års tid. Men han har under dessa år även släppt ett antal remixar av andra artisters musik, samt två EP:s; Violence Is Nothing (2009) samt Humanity Is Nothing (2011). Under hösten planeras den sista delen att släppas i vad som är planerat att bli en trilogi på det självständiga bolaget Stålverk, under titeln Patience Is Nothing. Utöver detta har Leonard Hummer en mängd andra projekt på gång.
Båda skivorna går att ladda ner gratis på:
www.leonardhummer.com
För mer info:
http://www.facebook.com/officialleonardhummer