Med albumet The Downward Spiral satte Nine Inch Nails i mitten av nittiotalet ribban för den nya industrirocken. Skivans karakteristiskt kaotiska ljudbild som metafor för en deprimerad och självdestruktiv persons tankevärld är inte bara ett unikt dokument från 90-talet, utan en skiva med tidlös karaktär.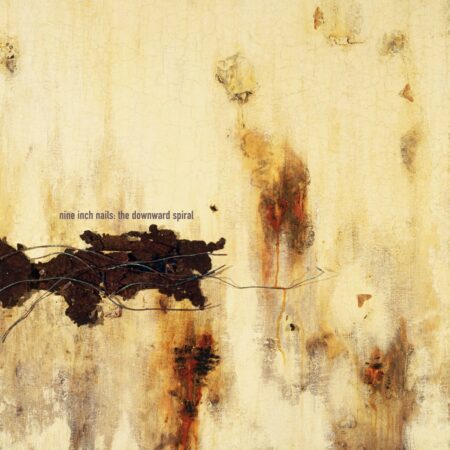 Marilyn Manson peakade enligt mig med Antichrist Superstar (1996), delvis för att albumet innehöll en mängd väl genomtänkta låtar men framförallt för dess ljudbild. En stor anledning till att detta blev ett sådant mästerverk kan tillskrivas Trent Reznor, multi-instrumentalisten, producenten och mannen bakom Nine Inch Nails. Det var nämligen han som höll i spakarna bakom mixerbordet under inspelningen till Mansons fenomenala platta.
Nine Inch Nails gjorde en mjukstart 1989 med albumet Pretty Hate Machine, en ung mans skildring av tonårsångest hopsvetsad av synthar och trummaskiner. Därefter följde en minialbum med namnet Broken (1992) som gav en försmak i vilken riktning Reznors musik skulle utvecklas.
Men det var inte förrän 1994 som bomben small i form av en resa genom ångest, självmordstankar, droger och sex. När The Downward Spiral släpptes skulle den bli en representant för den nya industrirocken. Nästan alla spår på albumet genomsyras av en kaotisk och rostig ljudbild, stundtals nästintill bortvittrande och med isande distgitarrer.
Albumet inleds med en sampling bestående av ljudet av någon som misshandlas från George Lucas debutfilm THX 1138 och följs därefter av rasande trummor och en Trent Reznor som närmast viskar fram "I am the voice inside your head". Denna textrad löper som en röd tråd genom hela albumet; en deprimerad och självdestruktiv persons tankar balanserandes mellan våld, sex, ilska och sorg.
Mycket av skivan hämtar influenser från 80-talets industriband som Skinny Puppy och Throbbing Gristle, men man kan även höra element från David Bowie (inte minst i "A Warm Place", som nästintill är en kopia av Bowies "Crystal Japan"). Dock står skivan tryggt på egna ben som ett unikt dokument från 90-talet och som än idag bibehåller sin tidlösa karaktär.
Trent Reznor håller fortfarande måttet. Helt nyligen vann han en Oscar tillsammans med Atticus Ross för originalmusik till långfilmen The Social Network och jag är övertygad om att vi ännu inte har sett slutet på hans karriär.
Diskografi:
Pretty Hate Machine (1989)
Broken (1992)
The Downward Spiral (1994)
The Fragile (1999)
With Teeth (2005)
Year Zero (2007)
Ghosts I–IV (2008)
The Slip (2008)